Mixing Art with Wine
Do you want more than wine to tempt you to the cellar doors of Victoria's wineries? Food is becoming an increasingly important attraction: from farmers' markets to award-winning restaurants, gourmet food offerings could be critical factors when we are overwhelmed by choice. In more recent years, art was added to the sensory delights drawing us into the state's wineries. We would all love the idea of visiting a vineyard in the yarra valley, but I guess we could settle for wine at exhibitions and cafes too.
Montalto
Needless to say, it isn't all about the bottom line, particularly at the handful of wineries, which invest significant funds and space into exhibitions, like the $20,000 yearly Montalto Sculpture Prize, which started in 2003.
Mornington Peninsula vineyard Montalto includes a cafe, restaurant and a severe sideline in olives. However, the sculptures around the property are a dead giveaway that owners John and Wendy Mitchell are also serious about art. Many sculptures they've bought and previous winners of the award are joined for a couple months early annually by fresh contenders. The 2009 winners were announced at the exhibition opening on February 15. All entries remain on display until April 26.
Even away from the display period, the land is a fascinating menagerie of sculpture: from the car park, to the yard, beside the vines, on a gently sloping hill and scattered in wetlands. These daring, often substantial modern works provide inspiration and visual pleasure – not to mention relief from sticking your nose into still another tasting glass.
Lindenderry
Even though it is easy to spend a couple of hours enjoying the diverse delights of Montalto, up the street that the silent elegance of Lindenderry is put up for longer visits.
Weddings, corporate events and couples staying for the weekend will be the focus but a wine tasting or dinner in the restaurant is all you will need to admire the view across the vines and original artworks. Lindenderry's collection of 20 works are scattered around the public areas. These include a large outdoor sculpture by Peter Cole, who mounted a substantial solo exhibition at Lindenderry late last year. Such temporary exhibitions are anticipated to be a regular feature in the home but, in the meantime, the permanent collection is well worth a look.
Five Sons Estate
Not far away is your family vineyard Five Sons Estate. Artworks provided by Mornington's Gallery 1 grace the walls of this large, airy, casual dining area, where shared Mediterranean-style platters are served for weekend lunches.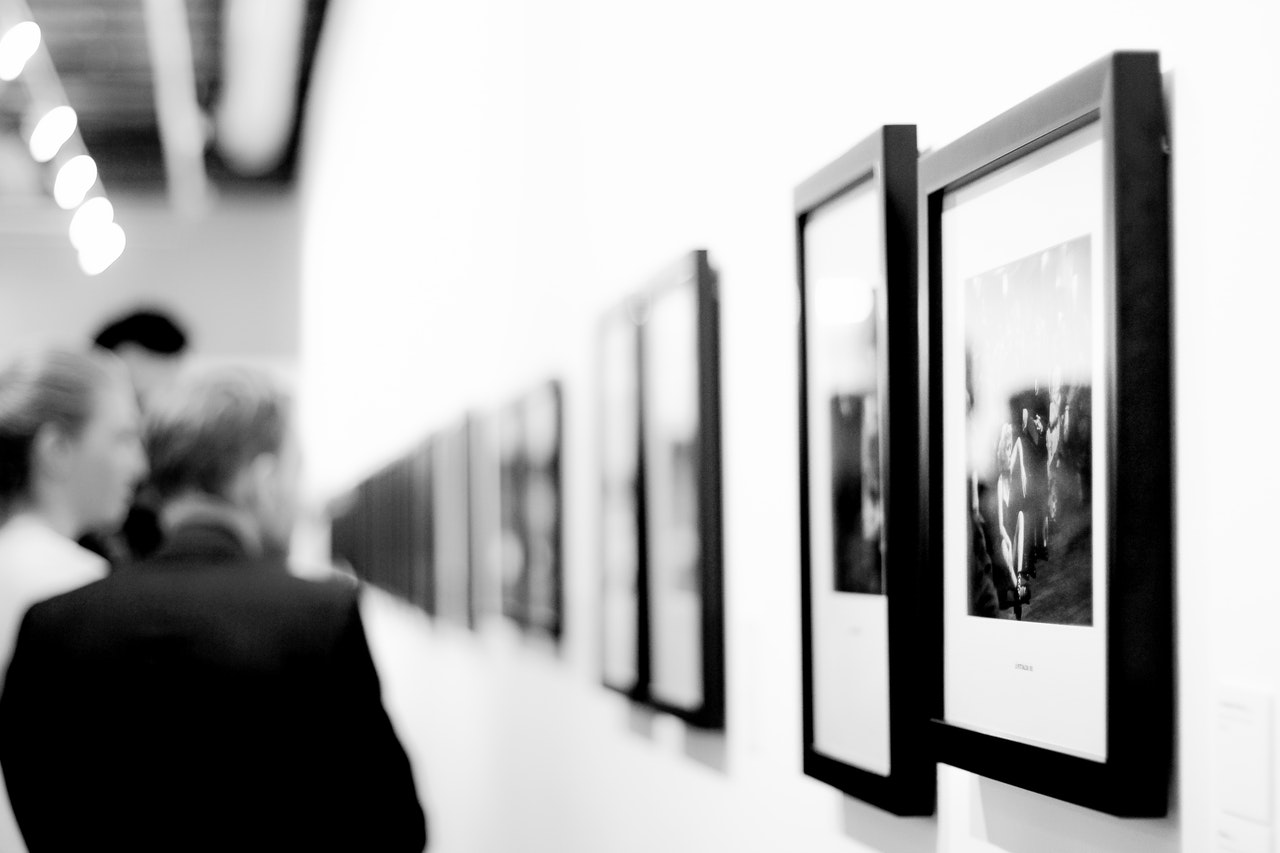 TarraWarra Estate
At the other end of the winery and art scale are cafes in the Yarra Valley. Directly across from the wine bar, cafe and tasting room is Australia's first important privately financed public art gallery. Founded in 2003, TarraWarra Museum of Art is the gift of collectors Eva and Marc Besen, whose interest in Australian art from the 1950s to the present is reflected in the works on show. The permanent collection includes artists like Arthur Boyd and Fred Williams, while temporary exhibitions embrace younger generations of musicians.
The biennial isn't due again until mid-2010 but important temporary exhibitions are introduced year-round, like the current Mythology And Truth: Contemporary Aboriginal Art From The Gabrielle Pizzi Collection. The gallery is a substantial, high-ceilinged oblong. The major sweep of partitioned rooms leads to a floor-to-ceiling window offering a grand view of vineyard and hills. The view is also admired from thinner windows along a corridor that runs the length of the building, overlooking more hills and vines, in addition to a small lake.
Evelyn County Estate
Nevertheless from the Yarra Valley, Evelyn County Estate hosts a new exhibition every month in its restaurant. Between the furniture and fellow diners it can be tricky to appreciate what's on screen, so consider timing your trip to coincide with the meet-the-artist occasion on the first Thursday of every month (5pm-7pm). Complimentary drinks and canapés are available, however bookings are essential.
Baileys of Glenrowan
Another high-country winery with artistic leanings is Baileys of Glenrowan, established in 1866. Its Bundarra Gallery has seasonal exhibitions by local artists, in addition to a permanent display of heritage photos of the winery.
Stefano's, the wine label of famous Mildura chef and restaurateur Stefano de Pieri, is made using grapes gathered from the area and South Australia, in which the last product is manufactured. So don't go searching for Stefano's winery – though only around the corner from his restaurant you'll discover his basement door, pub and Gallery 25.
The gallery is an artist-run space managed by Stefano's group with La Trobe University, and presents a new exhibition every four to six weeks. It is among the first commercial galleries in Mildura. so provides a brush with modern art in the region.